July

10
Shakey Graves
The Bridge
This event has passed.

7:00 PM
Tickets cost $39 in advance, $44 day of show (including all service charges). They are also available by phone through Hold My Ticket at 505-886-1251. Tickets will go on sale...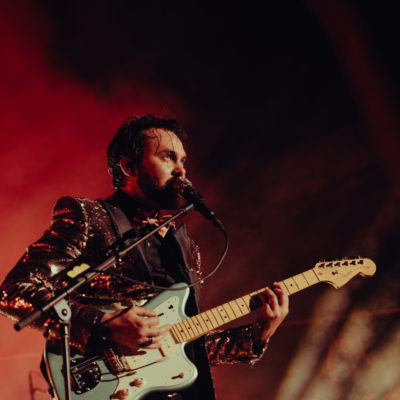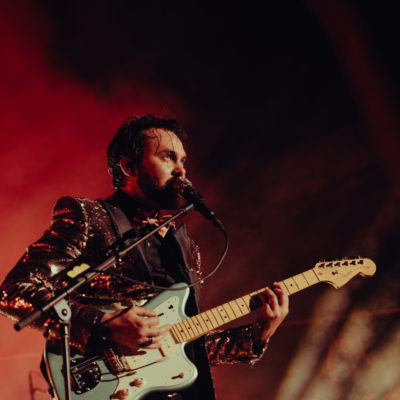 Event Details
Tickets cost $39 in advance, $44 day of show (including all service charges). They are also available by phone through Hold My Ticket at 505-886-1251.
Tickets will go on sale to AMP members on Wednesday, March 9 at 10 AM. Click here for info on AMP Membership.
Regular on-sale is Friday, March 11 at 10 AM.
This is a standing room only show. A limited number of ADA compliant tickets are available.
The Bridge outdoor venue is a unique, open-air space with mountains on one side and an award-winning brewery on the other. The show will be held rain or shine. 21+ (unless accompanied by parent or legal guardian).
The prehistory of Shakey Graves exists in two overstuffed folders. Inside them, artifacts document an immense era of anonymous DIY creativity, from 2007 through 2010—the three years before Roll The Bones came out and changed his life.
There are stencils, lyrics, drawings, prototypes for concert posters, and even a zine. The latter, which Graves—aka Alejandro Rose-Garcia—wrote and illustrated, tells the tale of a once-courageous, now retired mouse who must journey to the moon to save his sweetheart. At the time, he envisioned the photocopied storybook as a potential vessel for releasing his music.
"There was a lot of conceptualizing going on—trying to figure out what I wanted stuff to look like, sound like, and be like," Rose-Garcia recalls, shuffling through the physical files on his second-story deck in South Austin. "And, honestly, a lot of trying to keep myself from going crazy."
In this lode of unreleased ephemera, CD-Rs are the most bountiful element. There are dozens of burned discs with widely varying track lists, loosely resembling what would become the Austin native's 2011 breakout debut Roll the Bones. For Rose-Garcia, who's long loved the incongruous art form of sequencing strange mixtapes for friends, his own record was subject to change every time he burned a disc for somebody. Consistency didn't matter, he asserts, because there was no demand or expectations.
Thus Roll the Bones was by no means a Big Bang creation story, rather a years-long process of metamorphosis where literally hundreds of tracks were winnowed down into ten. As the album took shape, he began manufacturing one-off editions of the CD, stapled to self-destruct in brown paper, with black and white photographs glued upon them, and an ink pen marking of the artist's enduring logo: a skull struck by an arrow.
Now fans can obtain Roll the Bones as their own physical artifact. Through Dualtone Records, Shakey Graves has released a Ten Year Special Edition double LP with a black and gold foil re-arting of the taxidermied cow head cover. Separate iterations offer the 180g vinyl in a black and gold combination or two marbled "galaxy gold" discs. The lovingly assembled packaging includes handwritten deep explanations of every song, offset with original photography.
VENUE FAQ
Can I bring my own folding chair?

Personal chairs are permitted at select events at the discretion of the event promoter and considering the number of expected attendees. Please check with the promoter for the event in question. Use of chairs may be revoked at any time during an event.

Are pets allowed?

Pets are not allowed at ticketed events at The Bridge. Vested service animals are welcome.

Are minors (under 21) allowed?

Unless otherwise noted, all events at The Bridge are 21+ unless accompanied by a parent or guardian.

Can I bring in drinks or outside food?

Empty, transparent, reusable bottles are permitted (no opaque bottles). No outside beverages or food are permitted.

Is there ADA seating?

Most concert promoters will sell tickets for ADA seating. Please check with the concert promoter for the event in question.
What is NOT allowed:
Coolers, backpacks, weapons, pets, outside beverages, bad attitudes.
Where
When
Sun, July 10
7:00 PM - 10:00 PM
Tickets
$39